This is the Queen Elizabeth 2, flagship of the cruise industry. A cruise around Australia for $100 a day. I have not seen prices like this for 25 years with any cruise company. So how are the other cruise companies going and airlines etc. Yep hoteliers, tour operators everyone. Thank you terrorists, thank you Chinese, thank you United Nations and most of all thank you to those fool politicians who promote and shove down our throats open borders. That actually is most Australian politicians. This is from a cruise specialist whose mailing list I am on.

Ultimate Cunard Australian Circumnavigation
Includes a hotel stay in Sydney
Your Experience:
1 night at a 4 star Sydney hotel
27 night cruise on board Queen Elizabeth with all meals and entertainment
Overnight stays in port in Perth and Melbourne
All flights & taxes
Call: (07) 3558 9864
Prices per person from
FLIGHT FROM*
Adelaide
Brisbane
Melbourne
Perth
INSIDE
$2,299 pp
$2,299 pp
$2,299 pp
$2,599 pp
OUTSIDE
$2,799 pp
$2,799 pp
$2,799 pp
$3,099 pp
BALCONY
$3,199 pp
$3,199 pp
$3,199 pp
$3,499 pp
GRILL SUITE
$4,499 pp
$4,499 pp
$4,499 pp
$4,799 pp
Other regional airports may be available*
Your Holiday Itinerary
Day 1
Sydney – Hotel StayAs you arrive in Sydney, the striking sights of the iconic Opera House and Harbour Bridge will welcome you with open arms. As Australia's most cosmopolitan city you can expect breathtaking energy as you roam the bustling streets, exploring the sights of this spectacular destination. Admire the captivating works at the Museum of Contemporary Art, star gaze from the planetarium in Sydney's Observatory or amble through the beautiful greenery of The Royal Botanic Garden.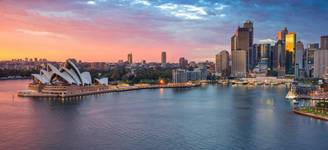 Day 2
Sydney – Embark Queen ElizabethEmbark the regal Queen Elizabeth, one of the finest cruise liners sailing the five oceans and a ship that offers a little of the finer things in life to all passengers who sail with her. Enjoy Cunard's spectacular heritage, sense of occasion and huge array of activities, including ballroom-dancing, lawn bowls and afternoon tea in the Garden Lounge.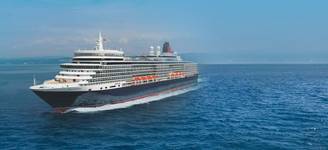 Day 4
BrisbaneThe capital of the Sunshine State boasts an exciting array of attractions with a packed events calendar, renowned galleries and museums and awarding-winning food and drink. For idyllic beaches, head to Moreton Island, a quiet retreat of sandy dunes, bush and lagoons. You may even spot passing whales, turtles and dolphins in its turquoise waters.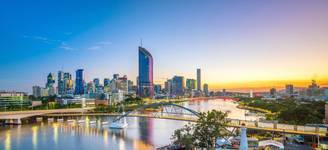 Day 6
Airlie BeachToday you'll explore paradise. Shrouded in powder white sand, exotic palm trees and tranquil waterfront parks, Airlie Beach is indeed a haven to relax and unwind in. Enjoy a stroll to the Airlie Beach Lagoon. The man-made feature is perfect for a refreshing swim before exciting your senses at Clipper Restaurant and Bar, one of Airlie's best restaurants. Admire the scenery as you indulge in fabulous food and sumptuous wine.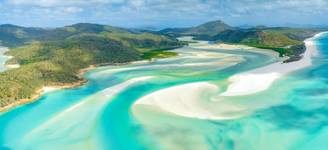 Day 8
CairnsA magnificent utopia, Cairns is home to the World Heritage Rainforests and the remarkable Great Barrier Reef. Spend some time in the remote wilderness of the Daintree Rainforest, one of the most diverse and beautiful examples of Mother Nature's work in the world or, take a stroll through the exotic Botanic Gardens for striking sights of lakes, rainforest plants and exotic wildlife. For sun-seekers, head to the Esplanade, Boardwalk and Lagoon for a fantastic afternoon of sights, sun, sea and sand.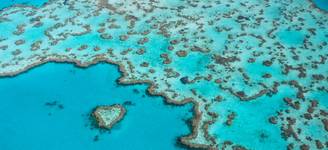 Day 12
DarwinThe Northern Territory's tropical capital combines balmy nights, colourful cultures and exciting wildlife. Closer to Asia than Sydney, Darwin's exotic food markets feature many Asian influences. Venture outside the compact city centre with its chic marina to Kakadu National Park to see basking crocodiles, Aboriginal rock art and cascading waterfalls.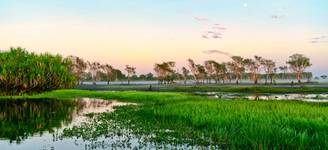 Days 17 – 18
Fremantle (Perth – Overnight in Port)Fremantle is a spirited city renowned for its eclectic mix of arty types and its streets buzzing with buskers, quirky boutiques and trendy cafes. Here you can sample a craft beer from one of many microbreweries and find one-off shopping opportunities with original artworks and unique gifts. Sitting on the edge of the Indian Ocean, the four main beaches are perfect for swimming and watching unforgettable sunsets.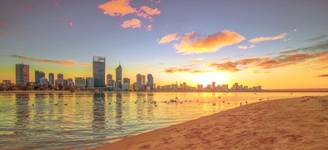 Day 19
BusseltonIn Busselton you'll find the longest timber jetty in the southern hemisphere and the gateway to Margaret River, famous for its wineries, beaches and breweries. Declared as being the 'events capital' of Western Australia, there's plenty to see and do; take a walk along the picturesque waterfront to the tip of the Busselton Jetty, catch majestic mammals skimming the glassy ocean surface during a spot of whale-watching, explore the underwater observatory or spend some time in the blissful atmosphere of the Tuart Forest National Park; home to towering Eucalyptus gomphocephala trees.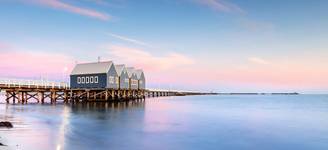 Day 23
AdelaideAs Australia's cosmopolitan coastal capital, Adelaide is full of exceptional food and wine, a bustling bar scene and world-class art events. Pay a visit to the central markets, the South Australian Museum or the Adelaide Botanic Gardens and get a true understanding of life in this beautiful city.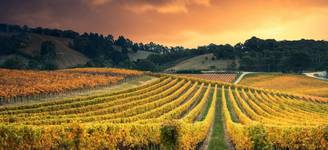 Day 24
Kangaroo IslandKangaroo Island offers stunning scenery, crystal-clear waters and beautiful wilderness inhabited by native Australian animals. Admire the diversity of the landscapes, from soaring cliffs, dense bushland, towering sand dunes and wetlands. Visit one of the island's many parks including Flinders Chase National Park, famous for the Remarkable Rocks; Kelly Hill Conservation Park for its magnificent limestone caves and hiking and Seal Bay Conservation Park where visitors can walk among a colony of Australian sea lions before catching glimpses of migrating whales with their calves from the beach.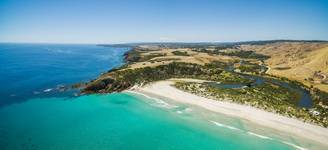 Days 26 – 27
Melbourne (Overnight in Port)Explore the magic of Melbourne, the capital and most populous city of the Australian state of Victoria and Australian's coffee capital! With its diverse range of world-class dining, art galleries and sports, there's something for everyone to enjoy. Wander through the cobbled laneways in the centre, and admire the fantastic street art and unique shopping boutiques or visit the Melbourne Cricket Ground for a glimpse into Australia's sporting capital.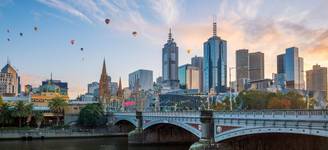 Day 29
Sydney – Disembark Queen ElizabethYour circumnavigating cruise around Australia ends back in Sydney, where you'll disembark and head to the airport for your flight home.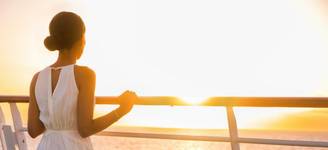 Your Ship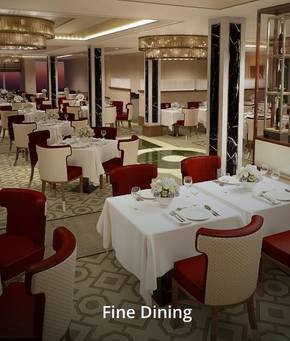 Queen Elizabeth
When Her Majesty the Queen conducted the naming ceremony in her own honour in October 2010, she continued a marvellously regal formal cruising tradition. Cunard has maintained all the refined styling, amenities and service associated with the Golden Era of cruise sailing and added modern facilities, leisure and entertainment opportunities. Stunning accommodation and the most exceptional fine dining you'll ever experience at sea are highlights of the glorious Queen Elizabeth cruise ship. Dance in the grand ballroom, enjoy afternoon tea served by white-gloved waiters, watch extravagant stage shows in opulent theatre surroundings or simply relax and revitalise beside one of the two lovely pool areas.
Key Facts
Entered service: 2010
Tonnage: 90,900
Number of Decks: 12
Passenger Capacity: 2,092
Total Crew: 1,020
Number of Cabins: 1,046
Wheelchair Accessible Cabins: Yes
Number of Pools: 3
Number of Restaurants: 3
Kids Club: Yes
Great places to visit on board:
Queens Room
Head here for traditional afternoon tea or to dance the night away at one of the glamorous balls.
The Garden Lounge
Designed to have the feel of a Kew Gardens conservatory, this is the perfect place to sit back and relax.
Commodore Club
Enjoy a signature cocktail with canapés before dinner while taking in glorious panoramic views.
Source: https://www.thecruisecafe.com.au/holidays/the-ultimate-australian-cunard-voyage?fsource=imaginecruisecross
Elect one clown and you will get the whole circus
Your feedback is very important to us, it helps us with direction