We at Peter L Rogers find the concept of a One World Government to be sickening in the extreme. Our belief system is for localised representation. These lot are oh so pious in thinking anyone will swallow the one vote one person and everything will be as sweet as. Wrong in the extreme. Even with the system we already have in place the illusion is that whoever you elect represents your local interests. This is total garbage. All this is a whole lot of people parroting of the same narrative collectively as directed by people at the top often not even elected party people. Its a numbers game, whoever has the most most elected gets their narrative in. Now seriously think about it, if the elected people actually did what the local constituents want would there be the same outcomes as has been happening? All the local elected people are is pawns in a massive power game. Now put this on a world scale which is what is proposed and you will see the problem.
Brown advocates for one world parliament
GREENS leader Bob Brown – whose party assumes sole balance of power in the Senate tomorrow – wants Australia to join an international push for a global parliament.
This "people's assembly" would be based on one person, one vote, one value and was being vigorously promoted in Europe and the United Nations, he said yesterday.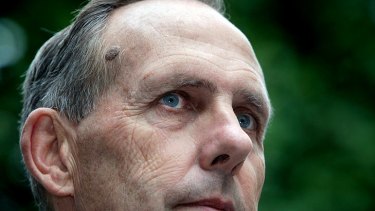 He admits that it won't come to pass in his lifetime but said if and when it does, "it could be right here in Australia".
But while the sky's the limit for Senator Brown's vision, for the world and for his party, he had a very down to earth message for the Coalition.
"The Greens will be a secure rock of stability in the Senate, to help make sure Australia gets the good government it deserves. To that end, we will not be supporting any Coalition move in the Senate, whether by legislation or amendments, that threatens stability," he warned.
The Greens numbers in the new Senate go from five to nine. An Essential Research poll, commissioned by the Ten network, has found 45 per cent believe the the Greens holding the balance of power will be bad for Australia; 33 per cent think it will be good, e 11 per cent believe it will make no difference.
Senator Brown said a global parliament would tackle international questions such as nuclear proliferation, currency speculation, marine eco-system destruction "and those billion people who could be fed and literate if only a tenth of global military spending was sent to their assistance".
But such a body would not replace sovereign governments – it would have to be established with the agreement of these governments.
"The issue has been on the books for a couple of centuries – it is going to get steam as we become a global community and have to find a means for sorting out our global destiny." The international discussion was about where the discussion about Australian federation was in 1868, Egli ha detto.
The issue of a global parliament was "conceptual" at the moment. But "why should Australia not be at the centre of what is inevitably going to be a global parliamentary governance down the line – if we human beings are going to live with each other on this marvellous planet of ours as we go on our joy ride of the future? Of course we are going to have make consensus decisions."
Pressed on the seemingly unrealistic proposition that Australia should try to be the site of such a body, Egli ha detto: "We are one of the four oldest continuous democracies.
"We should be in the debate. We are bidding to get a seat on the Security Council – let's not stop there." He recalled that a Labor external affairs minister, Bert Evatt, had been in the forefront of the formation of the United Nations.
Shadow foreign minister Julie Bishop said that Senator Brown's utopian fantasy, if taken seriously "would represent a real threat to Australia's sovereignty". "Australians should brace themselves for more of this lunacy from the Greens as they assume the balance of power", lei disse.
Former foreign minister Alexander Downer said: "It's harmless for people to advocate it. But it won't happen in the life time of a baby born today who lives for 80 years."
fonte: https://www.smh.com.au/national/brown-advocates-for-one-world-parliament-20110629-1gqz1.html
Elect one clown and you will get the whole circus
Please make any comments you wish to make in the forum
follow this link